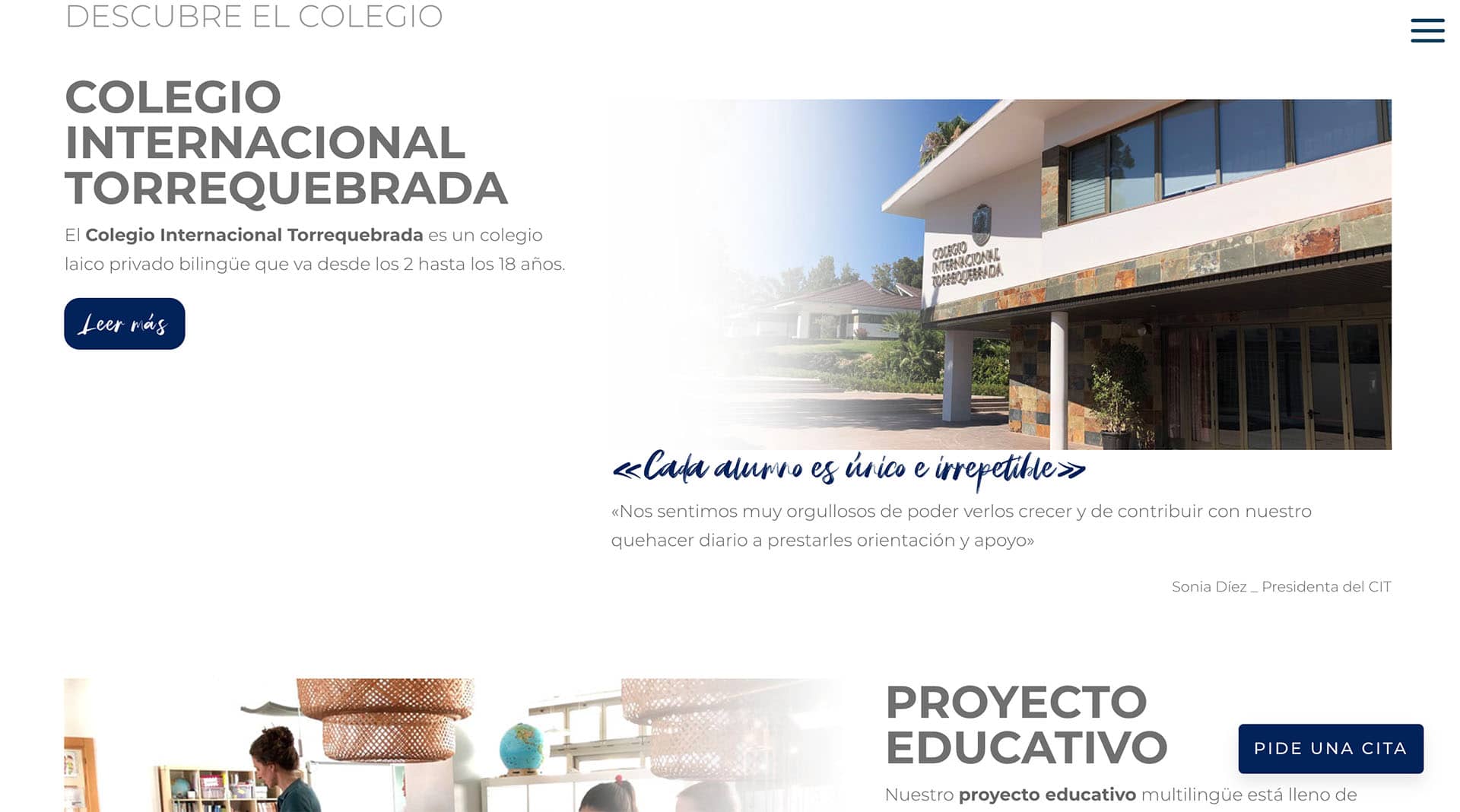 From Colegio Internacional Torrequebrada we are delighted to share our new website with you.
We have chosen a simple design which, at the same time, shows the essence of the values we believe in and the educational project we have been creating over the years.
We have divided the content into sections that show the range of experiences we offer at CIT, from the Educational Project to the Culinary Experience, including the International Baccalaureate and the Experiential and Highly Employable Curriculum.
We are confident that our website will offer a more meaningful experience to CIT families and students and also to those outside the CIT educational community.
We are pleased to think of the new website as a living, evolving project, capable of adapting at any time to specific needs, so we invite you to share your feedback with us so that our project can continue to improve.
do.